They say that time flies when you are having fun. I guess I must be having the most fun in the world because I can't believe that it is Friday already!
It's a special day here on Picture Books Help Kids Soar because we are part of Laura Sassi's book blog tour for her brand-new picture book, DIVA DELORES AND THE OPERA HOUSE MOUSE. So, it will be no surprise that I am featuring it today! And guess what? Laura is graciously offering a copy of this AWESOME book to one lucky winner!
DIVA DELORES AND THE OPERA HOUSE MOUSE
Written by Laura Sassi
Illustrated by Rebecca Gerlings
Published by Sterling Children's Books (2018)
Ages: 3 and up
Themes: Cooperation and teamwork
Synopsis: From Amazon:
Tra la la la! Can an opera house mouse and a disrespectful diva make beautiful music together? Maybe . . . if she learns some manners!
Fernando loves Mozart, Puccini, and Strauss, and lending a paw at the old opera house. Unfortunately, diva Delores wants no help from a mouse. She craves glamour and spotlights and praise—and she's getting her chance to take center stage. But it's all going wrong; she's missing her entrance and flubbing her song. Fernando can save her—but only if Delores behaves. Will Delores hit a sour note? Or will she team up with Fernando . . . and bring down the house?
Why I like this book?
Laura Sassi's spot on rhyme is delightful!
Rebecca Gerlings' illustrations and use of the words as part of the art are masterful!
I love the message of cooperation and teamwork.
And the glitter on the cover ROCKS!!!!
RELATED ACTIVITIES: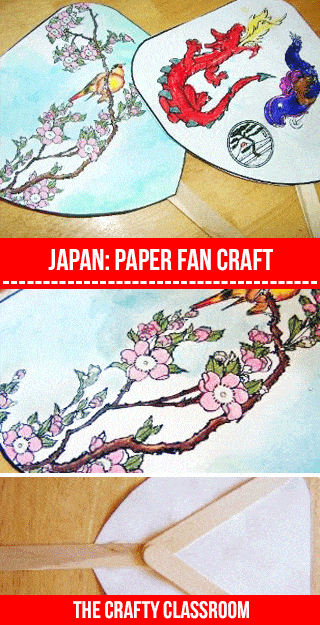 Photo courtesy: https://thecraftyclassroom.com
Make a Japanese Paper Fan
On the cover, Diva Delores has a feather fan. But kids can make a beautiful Japanese paper fan with just paper, Popsicle sticks, glue, and markers/crayons. And for those Divas in your house, why not add a bit of GLITTER. Detailed instructions here: https://thecraftyclassroom.com/crafts/japan-crafts-for-kids/japan-paper-fan-craft/
Here is the line up for author Laura Sassi's book blog tour…why not visit a few stops:
Dear friends, please don't forget to leave a comment to be entered in the giveaway of a copy of DIVA DELORES. Please don't forget to come back tomorrow when author Laura Sassi stops by to chat and share a yummy cookie recipe. AND, please don't forget to give your favorite authors some book love by leaving reviews on Amazon, Goodreads, and other book sites. It will make all the difference!
For more wonderful picture book reviews, please hop over to Susanna Hill's Perfect Picture Book Friday link up.
Have a safe and happy weekend!