WELCOME, DEAR FRIENDS!
Please let me share my joy for your participation in the
#8th Annual
#50PreciousWords
#756 Amazing Entries
#3745 Encouraging, Positive and Supportive Comments on the Blog Post
#200+ Books Purchased for the Literacy Initiative
#60 Fabulous Prizes
#8 Exhausted Judges
#1 INCREDIBLE KIDLIT COMMUNITY
I love the enthusiasm and positive energy that this contest generates. Every year there are thousands of comments on the contest blog post – and all of them are encouraging and supportive and positive – and that's not something you find in many places these days.
And I know it sounds corny – but it's very true: If you participated and submitted an entry, YOU ARE A WINNER! Because writing, revising and submitting are the steps we all need to take, no matter where we are on the path to publication. Some of the stories felt like books already! And many are books in the making.

If your story won a prize, it means lots of the judges loved it. If your story snagged an Honorable Mention, it means that several judges loved it. And even if you don't see your name on either of these lists, please know that EVERY story received some judge love. And in my opinion, EVERY STORY had merit. But just like the manuscripts we send to an editor, the editor may fall in love with it but the acquisitions team needs to fall in love with it also. Or she falls in love with it and then another story comes across her desk and she loves that one even more. Please please please promise me that if you love your story, you will keep going with it – get feedback from critique buddies – and never ever give up!
Please join me in thanking our wonderful hard-working judges. ALL are avid readers, seasoned writers, and dear friends. They put in dozens and dozens and dozens of hours to give each story careful consideration.
This year I continued the literacy initiative in partnership with my local independent bookstore, Balin Books in Nashua, NH. I'm thrilled to share that during the first week in April, I'll be delivering over 200 brand-new children's books to a couple of elementary schools, a middle school and a high school in the city – thanks to you all for supporting this – the school librarians are so excited to receive new books for their students! By the way, if you didn't get a chance to purchase a book, it's not too late. You can call: (603) 673-1734 or email them at: books@balinbooks.com and they will be happy to add your order to the #50PreciousWords pile! I also received beautiful signed books from many authors who mailed me copies from their personal stash, including Maria Bostian, Emily Dolbin, Laura Petrisin, Cynthia Grady, Lisa Rowe Fraustino, Gina Giordano, Joan Leotta, Cathy Stenquist, Anthony Baldasare, Buffy Silverman, Laura Smollett Kutscera, and publisher Helen Wu (who is one of our top prizes and who also sent a box of books from Yehoo Press).
The guidelines for the contest were simple – write a story for children in 50 words or less. Of course, writing a complete story in 50 words or less is not simple at all! But many of you did it! And did it magnificently! If you didn't win a prize or receive an Honorable Mention, please, please, please don't be discouraged. Many of the stories that didn't win will probably become books – the ideas were phenomenal! And some of the titles – oh my gosh – they were perfect! Please keep writing! Please continue working on them. As you can well imagine, with 756 entries, my assistant judges and I had to make some difficult choices.
Here are the Honorable Mentions arranged by category as best as we could determine. These stories were filled with heart or humor or both. We could definitely envision these as books on shelves. Please keep going with them!!!
ANIMALS
Floating by Stacey Ramirez
Squirmy Buried Treasure by Angela Calabrese
Elephant's Got Talent by Francy Judge
The Thank You Party by Katie Lee Reinert
The Mischievous Little Elephant by Katie Snyder
Purple Pelican Peril by Jennifer Gill Fahrion
Night Friends by Cj Penko
The Scariest Beast by Susanne Connolly
BOARD BOOK POTENTIAL
Kindness Count by D. R. Lane
Caterpillar Goes to School by Desirae Moten
My Hands by Susan Summers
Taste The Rainbow by Brittany Pomales
Sleep, Little Hoopster by Tim Mcglen
The Last Band-Aid by Elise Derstine
Messy Face by Hollie Wolverton
Toes by Elise Teichert
Abc – On The Move by Emmie R Werner
The Snowbank by Melanie Kyer
The Fire Brigade by Maria Bostian
Definitely Not Tired by Tracy Schuldt Helixon
Our Morning Shuffle by Alicia Shawn Gagnon
Bean! by Megan Stadnik
COMMUNITY
Food Bank by Brenda Whitehead
All Are Welcome At This Table by Joyce Frank
Steps of Hope by Eva Felder
Those Boots by Reed Hilton-Eddy
Remember Our Heroes by Catrine Kyster
Shy Melt by Alex Messicci
The Bucket Brigade by Judy Campbell-Smit
Them Rules by Nadia Salomon
FAMILY
Coyote and Anna, Lost and Found by Cynthia Grady
Indoor Campout by Katie Mahood
I Am Me by Glenda Roberson
Words Said Imperfectly, Perfect by Laura N. Clement
Mama Sews by Tiffany Kirtley
Firsts by Elyse Trevers
Breathe, My Brother by Elizabeth Wilder
Uncle Jud – An Ode To My Uncle Jud Who Died Of Covid by Aubrey Allie
Sea-Sister by Jenny Mattern
Split Wednesdays by Jennifer Wood Laird
Jar Of Chocolates by Meredith Flory
Daddy's Legs by Angela Ricks
Always Right Behind You by Naja Lund Aparico
FANTASTIC FORMATING
Impossible by Zac M. Willette
Fish For Breakfast: A Haiku by Lyn Jekowsky
Kate And Nate's Great Playdate by Connie Bergstein Dow
From Parents To Grandparents by Nicole Garnett
Pup's Great Splash by Tiffany Hanson
What Is? by Theresa Anacker Wohlers
Once A Buffalo by Heidi Chupp
Sweetness Inside by Nicole Terry
My First Disney Trip by Erika Romero

FRIENDSHIP
Magic Choco Bombs by Lori C Evans
Not Quite Invisible by Hayley Diep
Evergreen Joy by Janice Woods
Fifty Words by Elisabeth J. Brown
Best Friends by Judy Sobanski
Maggie Makes Magic by Sara Kruger
Bear's Birthday Breakfast by Sarah Meade
¡Hola Friend! by Allison Fleischman
Where You Are by Lauri Meyers
Pixie Pony Knows by Deloris Short White
Sirena's Beach Day by Denise Seidman
Wait, Watch & Wonder by Shauna Lauricella
Lunch Buddies by Sara Gentry
The Gift Exchange by Cindy Greene
No Treats For Me by Stephanie Fitzpatrick
GIRLPOWER
Magic Mirror On The Wall by Amber M. Bouchard
Don't Forget The Grasshoppers by Jessica Russo
Mom's Having A Baby by Donna Marx
GRIEF or LOSS
Granddad's Teeth by Sarah Dollar
The Moon Disappeared by Gennie Gorback
The Purr-Fect Pet by Jessica
Mr Frank And Leo by Rhonda Ooi
Labelling by Shoohada Khanom
Missing My Grandfather by Valerie Mcpherson
I Wonder…. by Diana Kankunda
GRANDPARENTS
Piratas by Yolimari García
Heaven's gift in August by Jane Rothwell
Grandpa's Boat by Jessica Stremer
Click Lessons by Kamilla Milligan
Ivy's New Best Friend by Eleanor A. Peterson
Cookie Jar And Me by Aimee Satterlee
Facetime Grandma by Heather Lind
Don't Forget The Grasshoppers by Jessica Russo
Amor Is Our Language by Erika Barajas
Stella's Stars by Keren Dibbens-Wyatt
In Nonna's Kitchen by Maryellen Annese
Calcutta Crows by R.C. Chizhov
HOLIDAY
The Brightest Lantern by Hà Dinh
Lucky by Emily Holi
HUMOR
Something New by Dawn Renee Young
Oven Mitts by Nicole Wald
Snowball in July by Eileen M. Ruvane
Just My Potluck by Jodie Sadowsky
Ode To A Frisbee by Armineh Manookian
Gary The Caterpillar by Imelda Taylor
Bring Your Favorite Cat To School Day by Erin Quill
Sand Witch by Maria Piñero Pope
Durian Fruit: Life As I Know It by Caitlin Howell Pegna
Mommy's Mower by Melissa Flinn
Pluck, Pluck, Stuck! by Darcie Naslund
Plunger Hugs by Laurie Carmody
Eleventeen Bananas by Julianna Helt
Decorator Crab's Got A Date! by Kari Ann Gonzalez
The Cat Burglar by Julie Fruitticher Schroeder
A Match Made In The Laundry by Meredith Epstein
A Sticky Solution by Ana Casillas
Summer Surprise!by Macy Lane
Mr. Cat Kitty by Ana Kelly
Fox's Folly by Debra Daugherty
E's Escape by Jesse Anna Bornemann
The Edgy Veggie by Sheri Bentley
"I Shouldn't Have Eaten That Cow" by Mark Wright
I Double Dragon Dare You by Ginny Neil
Tushy by Sarah Claxton
IMAGINATION
Willow's Wings by Diane Tulloch
Kindness Rocks by Kelly Swemba
The Defenders by Vanessa Konoval
Sandy The Sandman's First Hug by Adam Zeiger
Shadow Art by Daniella Kaufman
Ice Fairies by Dena Davis
My Precious by Karen Pickrell
Uncle Theo Ate the Moon by Jessica Read
The Knight by Peggy Jaegly
Mud Kitchen by Jill Lambert
Chalk Town by Karen Elise Finch
The Stuffed Animals Day Of Fun by Erin Will
Palette Of Possibilities by Laura Sprtel
My Paintbrush And Me by Annette Bethers
So Much To Do! by N.L. North
People Are Puzzles by L. Marie Key
NATURE
Night Walk by Emily Durant
Night fishing by Nathaniel Swift
On Iridescent Wings by Joyce Uglow
The Crooked Tree of Nowe Czarnowo by Monica Freeman
Bee Loves Flea by Donna Kurtz
Old One by Julie Murphy
One Giant Leap by Claudine Pullen
Mother Nature's Pageant by Kim Wagner Nolan
Seeds: A Milkweed Story by Cheryl Pilgrim
Caterpillar Princess by J. Bradley Blankenship
Inspiration by Tracy Smith
Lady Bug by Jean Martin
The Bravest by Mary Rudzinski
Perfect Day! by Julia Ruschmann
Forest Designers by Jillian Dobson
NONFICTION
Wally the Walrus, a True Tale by Lori Sheroan
Discovering Maple Sap by Laurie Stewart Fortier
Blue's Rescue by Sheila Schmotzer
A Carrier Pigeon's Reflections On WWI by Marla Yablon
Butterflies Without Borders by Hannah Roy Lagrone
Symphony Of Lights by Molly Cranch
Ghost Crab Coast by Meghan Downs
PETS
Getting Ready For The Cats' Ball by Carmen Castillo Gilbert, Phd
My Best Friend Is Gone And All I Want To Do Is Chew The Furniture by
Carrie Karnes-Fannin
Throw The Ball? by Leigh Brookes
The Camping Trip by Laurie Smollett Kutscera
What's That Sound? by Rose Cappelli
Out, Dog! by Hailey Elliott
Pounce by Molli Jackson Ehlert
The Birthday Surprise by Claire Lewis
Bennie by Susan Eyerman
Can't Resist A Chase by Bri Lawyer
A Perfect Puppy by Donna Mork Reed
Cats Rule! by Chelle Martin
Cat On A Canvas by Sandy Bohman
POETIC
Forward and Back (A Reverso Poem) by Polly Mendoza
Goodbye, Winter by Kelly Clasen
If You Give A Wish Wings by Donna Rossman
Something Wonderful by Nicole Loos Miller
Seasons Of The Boot by Buffy Silverman

UNIQUE POINT OF VIEW
Mantis Munch by Rebecca Loescher
The Bookcase's Dilemma by Katherine Lockwood
The Puppy Bus by Anne Lipton
A Stick In The Mud by Patricia J. Franz
I'm Going To A Barn Hunt by Barb Edwards
Howlllllllllll! My Ear! by Laura Wippell
Bubble Meets Snowflake by Kate Demaio
The Carousel by Alita Buzel
Donut's Dilemma by Steve Jankousky
The Chair by Terri Michels
One Day by Thelia Hutchinson
The Journey Of A Soda Bottle by Celina Kamler
Babies Vs. Plants by Daniele Arndt
Lost And Found by Mary R Kiang
Emmeline Shines Bright! by Katie Schwartz
SEL
I Say I Am by Julie Hauswirth
Get It Straight by Cheryl Simon
California Dreaming, Chronically Persevering by Jenna Elyse Johnson
Beth's Breath by Masha Sapron
The Wishing Star's Wish by Rose Marie Walano
In Focus by Amy Martinez
Always-There Bear by Laura Renauld
Quiet Place by Marci Whitehurst
Try A Smile by Amy Rohrbaugh
Patience, Young Ones by Andi Chitty
Wear Black by Mary Hidano
Hugs? Ugh! – A Twenty-First Century Nursery Rhyme by Janet Scratchley
How The Jembe Drum Lights Up The Sun by Diane Hunter
The Dandelion's Welcome by Maura Lance
Talent Show by Jenna Hammond
A Fierce Love by Meilin Chan
Ollie In A Day by Sayuri Stabrowski
Three Seconds Of Courage by Lola Alapo
Elijah's Lit Fuse by Tunisia Williams
Autism, Anxiety, & The 2nd Grade Musical by Eleni T. Wehner
The Mommy Sweater by Jessica Dunnagan
Magic Letter E by Rennae Kletzel-Gilham
Walking by Anne Marie Pohl
SCHOOL AND LIBRARY
New Worlds Wait by Kathy Halsey
Pencil's Plight by Sally Yorke-Viney
Lonely In The Library by Cathy Stenquist
First Day Of School by Chantel Murray
School Picture Day by Cynda Strong
English Class by Kristy Roser Nuttall
Snow Day? by Ken Major
Pick Me by Tumara Jordan
SIBLINGS
Challenger Slide by Whitney Myers
Dolphin Ride by Janel Caverly
The Little Sister by Andrea Strahan
The Same by Jennifer Lowe
My Seat by Nikki Del Vecchio
My Big Sister by Debra Collins
The Last Bowl Of Ghapama by Astrid Kamalyan
My Big Promotion by Ashley Rogers
SPORTS/ACTIVITIES
Dan Can, but Fran Can't by Patricia Nozell
Dance Routine by Laurie Smith Murphy
I Will Ride My Bike Today! by Elizabeth Kalasinsky
For The Fans by Katie Brandyberry
The Extraterrestrial Vs. The Fireballer by Elizabeth Metz
The Determined Gymnast by Renee Bolla
Tennis Love by Jasmine Fang
STEM
Bella's Beam Bridge by Janet Krauthamer
The Little Astronomers Club by Cara Krenn
Silkworms by Michelle S. Kennedy
Raining Reptiles by Ashley Sierra
Oxpecker And Zebra: A Symbiotic Tale by Judie Anderson Offerdahl
Changes by Nancy Derey Riley
Eaglets by Katie Munday Williams
Frost by Jane Sherpa
Symbiotic by Susannah Lee
Together We Shine by Suhasini Gupta
Madame Butterfly by Lou Piccolo
Flying Squirrel Citizen Scientist by Erin Rounds
The Endecott Pear Tree by Suzy Leopold
Why You're Here by Lisa Rowe Fraustino
Winter Wish by Sydnie Meltzer Kleinhenz
Escape To Sleeping Sharks' Cave by Kathleen Jacobs
Marble Run = Physics Fun by Vashti Verbowski
Misunderstood by Sarah Skebba
Like A Cloud by Linda Whalen
Air by Bobby Hinton
TERRIFIC TITLE
Clam On The Run by Sara Petersohn
Bear-A-Tone by Cathy L. Murphy
How Tyrannical-Terry's Table Manners Changed The Planet by Holly Vagley
The Boy Who Wrote Them Real by Emily Mingledorff
Mr. Spuh-Doodle's Strudel by Sharon Jackson
Phonecall From Heaven by Clare Roarty
Prototype Pig by Heather Kinser
It's Snot Just A Shirt by Rj Shawn
A Night-Time Trip To The Toilet by Jodie Houghton
Eliminate The Hibernate! by Aixa Pérez-Prado
The Pasta Piffle by Alicia Meyers
Ask Whoogle by Tracy Abell
Raymond Meets The Feathered Mud-Stomper by Bruce Chapnick
Don't Ask About The Rhinoceros by Marta Costello
WORD PLAY
The Quiet Pirates byJessi Kay
You Are What You Eat by Kelly And Tim Birdsong
Mouse In The House by Colleen Fogarty
Potato And Avocado: Lost & Found by Kathy Fork
Here are the 2023 #50PreciousWords prize winners. If you see your name in this list, PLEASE EMAIL ME IMMEDIATELY: viviankirkfield@gmail.com so that I can contact you when it's your turn to choose a prize because distributing prizes (especially when there are 60 of them) is like a full-time job. If you are in the top 20, please look over the prize list RIGHT AWAY and think carefully about which prize would benefit you the most so that when I contact you, you'll already have an idea of what you want. If I reach out to you and you don't respond within 24 hours, I will have to go on to the next winner.
And for the enjoyment of everyone, I'm pasting in the top 20 stories – some made us laugh, some made us cry, but they all made us sit up and take notice.
Topping the list in the number one spot in #50PreciousWords 2023:
COLD SEASON by Elizabeth Meyer zu Heringdorf

She heard an oink,
A lazy moo,
And then on high
A wild "kerhoo."
She peered around
the cozy shed.
Who was congested
in the head?
It wasn't mouse,
who whispered peep.
Not nickering horse,
nor baaing sheep.
Then she saw him,
quite aloof,
a sneezing owl
on the roof.
Stepping up to the podium at number TWO:
THE ONE WHO WON by Trenise Ferreira
One girl
One stage
One shot at history
One word
One round after another
One contestant stumbles
One step closer
One extra E in N-E-P-E-T-A
One ding
One victory dance
One trophy for Zaila Avante-garde, the first Black American who
WON
The Scripps' National Spelling Bee

Painting glorious images in our minds, our number THREE winner:
THE NIGHT ARTISTS by Joan Waites
Sun's pink glow melts into inky blue.
Moon's light floods the stage.
Spiders pull back lace curtains.
Fireflies flicker, moths shimmer.
Crickets chirp in perfect harmony.
Bats pirouette in an aerial ballet.
The performers take a bow.
When dawn makes an entrance,
The Day Artists are waiting in the wings.
Bounding in at number FOUR:
LONELY DOG by Anthony Baldasare
At the animal shelter
I spotted a dog, trembling in a corner.
Quart-sized.
Ordinary.
Like Me.
Lonely.
Like me, sometimes.
Dad said, "There are happier dogs."
Then I noticed it was missing one eye,
but didn't seem to mind.
To me,
it's a friendly wink
that will last
forever.
Rocketing to the moon at number FIVE
ASTRONAUT EILEEN COLLINS – First Female Mission Commander
by Melissa Trempe
Eileen unseen
Watching planes soaring high
Wishing she was in the sky.
Eileen unseen
Told girls don't fly.
Will she listen?
Girl's gotta mission.
Learning
Working
Never rests, passes every single test.
Eileen, you're seen…
Commander seat!
NASA suit, head to feet!
Blasting off into the sky
50,000 miles high
Grabbing our hearts and the number SIX spot:
CRANES FOR PEACE by Jen Subra
"See the cranes!"
the children cry
The origami
beauties fly.
We fold them here
on this near shore.
We pray for peace
but hear of war.
In solidarity
we stand.
For children in
a distant land.
One thousand cranes
in tribute made:
May peace fly free
and war-dreams fade.
You'll be grabbing your box of tissues for number SEVEN:
BEST FRIENDS by Lindsey Hobson

The first day, you were afraid.
But you wagged your tail for me.
Every day, we were together.
We ran, we swam, we played.
As time passed, you slowed down.
We walked, we sat, we napped.
The last day, I was afraid.
So you wagged your tail for me.
We traveled through the blood stream to bring you number EIGHT:
JOURNEY OF A BLOOD CELL by Ryann Jones
I was born in the bone.
My objective—oxygen delivery.
Vrooming through veins,
Screech! Stuck!
PLAQUE ATTACK!
I fight to squeeze on by.
Hop from the heart, to the lungs, and back.
Bounce to and fro, from head to toe.
Wheeeeeeeeee all the way home.
One circuit complete. Repeat, repeat.
And this one sailed into spot number NINE:
GIRAFFES IN A BOAT? by Karen Gripko
Chooga-chugga-spitter-spitter-put-put-put,
the old barge kept barging
away, away,
across Lake Baringo, Kenya,
with eight endangered Baringo giraffes.
…'til the motor said,
"Rickety-crickety-sput…I-quit!"
Above the pen,
Long spotty necks extend,
with panicked eyes,
"We cannot swim!"
But tick-clang!..a wrench got wrenching.
Spitter-put!…the barge got barging…
to safety for eight giraffes.
While this entry cleverly slithered into spot number TEN:
HOW TO CARE FOR YOUR PET SNAKE by Russell Wolff
A
baby
snake
is cute,
but then
it grows
and eats much larger
things than you expect. And
forgetting to replace the cage's lid
is much easier than you think.
Don't forget. Because that
once tiny
snake
is now
quite
big.
Also,
please
help
me.
This entry triumphantly spelled her way to spot number ELEVEN:
SAVED BY BOOKS by Adriana Gutierrez
Thump!
Heart races.
Sweaty palms.
Hello butterflies!
Deep breath, Rosa.
Timid.
Motherless.
Mistreated.
Books were angels;
libraries heaven sent.
Luis proceeds.
Spell pizzicato.
He misses a beat.
Two contestants left.
Spell triumphant.
Breathe… Manifest.
T-R-I-U-M-P-H-A-N-T
My opponent's turn…
Spell glacial.
His eyes glaze.
Mine glisten.
Immigrant.
Language Learner.
Spelling Champ!
Persevering to win the prize spot of number TWELVE:
FROM SCAVENGER TO SILVER MEDALIST by Christine Alemshah

The air buzzed.
Music blasted.
Crowds cheered.
But Carlo Paalam's razor-sharp eyes focused on one thing:
his Olympic silver medal,
melded from recycled gadgets —
an ode to his former life as a scavenger.
With parries,
punches,
and perseverance,
Carlo freed his family from poverty.
And proved no dream is impossible.
Bravely digging out of the pile at number THIRTEEN:
ENKAZ – A True Story by Brigid Finucane
Earthquake!
The world shudders.
Buildings topple.
Long days. Longer nights.
From the ruins a faint cry.
Strong hands dig down, down, through enkaz, rubble.
There!
A frightened face, reaching paws.
Firefighter lifts and cradles a furry, meowing miracle.
She stays with him.
He is home.
Safe now.
His now.
Enkaz.
Gently slipping into our hearts at number FOURTEEN:
LITTLE SEA TURTLE FINDS HOME by Beth Gallagher
Her second full moon beamed on the little turtle's shell.
Home called to her.
Out of the sandy nest she struggled,
closed her eyes and smelled Home.
She wiggled and pushed to the surf.
Home sang to her.
Home pushed in.
She felt its cool salty embrace welcoming her
Home.
Advocating strongly at number FIFTEEN:
JUSTICE IN HER HANDS by Cathy Sheafor
Trucks hauling contaminated soil rumbled down a dirt road.
Sign high,
chanting,
a child marched.
She paused.
Then laid down.
Environmental injustice encircled her.
Trucks halted.
Police arrived.
A girl arrested,
singing,
head high.
Change slowly swirled up from her dusty shoes.
This submission made its voice heard at number SIXTEEN:
LIBRARY BOARD MEETING, Monday, 7:04 PM by Jason Peterson
Nails bitten down.
Foot jackhammering.
Last in line to speak.
Fight or flight.
Ahead, words explode:
"Censor!"
"Ban!"
Pushback, too.
Tension.
Recognizing classmates' parents.
Been to their homes –
birthdays;
trick-or-treating.
Now – they avoid my eyes.
Finally, my turn.
Lowering the mic.
Lower.
Breathe.
Shaky – but strong.
"I need these books."
This heavenly story is starring in spot number SEVENTEEN:
THE COMFORT OF A CONSTELLATION by Melissa Miles
I fly into darkness,
flopping onto damp grass;
ignoring my foster mother's calls.
If I can find our stars,
it will slow my heart, dull the aching.
I see them,
emerging from mist,
twinkling so brightly
they must know I need them.
I feel Mama beside me.
"Thanks," I whisper.
This one skied right into our hearts at number EIGHTEEN:
JUNIE HITS THE SLOPES by Tara Knox Cerven
Frozen toes, runny nose,
Junie straps on skis.
Mighty hill, stronger will,
Junie arches knees.
Crunch!
Standing tall, "I won't fall,"
Junie starts to say.
Moving tightly, very slightly,
Junie slides away.
Whoa!
Faster now, holy cow,
Junie catches air.
Facing sky, very high,
Junie spins with flare.
Nails it!
Sprouting up at number NINETEEN:
GARDEN MAGIC by Ellen Seal
Through the glen…
Beyond the gate…
There's Gran's Glorious Garden.
Where blushing berries crest crimson,
Mingling melons awaken amber,
And peeping pears glow golden.
Where popping peas emerge emerald,
Bulging beets ignite indigo,
And curling carrots vibrate violet.
We munch.
We crunch.
We chomp until…
Our tongues are rainbow tinted.
And here's squeaky-clean number TWENTY:
ON THE BATHTUB SEA by Anne Weaver
Yellow ducky, light and free,
Sailing on the bathtub sea.
Sudden surging, undertow!
Swirling, whirling down below.Grab a tugboat, raft, or rope—
Wait, they're sinking? Try the soap!
Drain approaching, hope is dimming,
THIS duck wasn't made for swimming.
Something snatches—
SHARK ATTACK??
… rescued to the drying rack.
And here is the FULL LIST OF THE 2023 #50PreciousWords PRIZE WINNERS:
1. Cold Season By Elizabeth Meyer zu Heringdorf
2. The One Who Won by Trenise Ferreira
3. The Night Artists by Joan Waites.
4. Lonely Dog by Anthony Baldasare
5. Astronaut Eileen Collins – First Female Mission Commander by Melissa Trempe
6. Cranes For Peace by Jen Subra
7. Best Friends by Lindsey Hobson
8. Journey Of A Blood Cell by Ryann Jones
9. Giraffes In A Boat? by Karen Gripko
10. How to Care for Your Pet Snake by Russell Wolff
11. Saved by Books by Adriana Gutierrez
12. From Scavenger To Silver Medalist by Christine Alemshah
13. ENKAZ – A True Story by Brigid Finucane
14. Little Sea Turtle Finds Home by Beth Gallagher
15. Justice in Her Hands by Cathy Sheafor
16. Library Board Meeting, Monday, 7:04 PM by Jason Peterson
17. The Comfort of a Constellation by Melissa Miles
18. Junie Hits The Slopes by Tara Knox Cerven
19. Garden Magic by Ellen Seal
20. On The Bathtub Sea by Anne Weaver
21. Dear "Big Body" by Ebony Lynn Mudd
22. Busy by Callie Dean
23. Starting Over by Deborah Holt Williams
24. A Tough Day by Gail Handler
25. Saving Spring by Jennifer Cowan
26. My Mountain by Andrew Hacket
27. See Me (Reverso Poem) by Janie Reinart
28. Monthly Meeting of The Shapes Club by Linda Hofke 29.
29. Shipwreck by Catherine Friess
30. A Stormy Struggle by Danna Zeiger
31. I Dance by Christina Williamson
32. Sun-Powered Sunflower by Colleen Murphy
33. The Special Gift by Leslie Goodman
34. A Handful of History by Katie McEnaney
35. Walter Wets His Pants by Michelle Ramirez
36. Wake Up Jacob by Marcia Matalon-Nass
37. Somewhere In-between by Danielle Sharkan
38. Clunky, Funky Robots by Laura Boffa
39. The Alarm by Rathi Munukur
40. Flaco the Eagle-Owl Flies Free by Courtney Ryan
41. 1932 World Series by Liz Hanson
42. Kite In Flight by Lisa Smilan
43. Summer Surprise! By Macy Lane
44. Mama Runs By Emily Dunckle 46.
45. The Sea Glass Turtle by Ashlee Hashman
46. The Wave by Leigh Therriault
47. Otter Disaster by Erik Ammon
48. My Sister's An Angel by Emma Horrocks
49. She Leaps Like Icarus by Kendra Bell
50. "A Picture's Worth A Thousand Words" by Maria Marshall
51. A Cuckoo Flies Out Of A Warbler's Nest by Alexandra Millarhouse
52. Words For Sale by Carrie Golus
53. Winter Night by Emily Rozmus
54. A Carrier Pigeon's Reflections on WWI by Marla Yablon
55. The Curse by Debbie Tullos
56. The Ocean Dreams by Lisa Billa
57. Mishap in the House that Jack Built by Aly Kenna
58. WAKE UP! by Emma Jenkins
59. Casting by Kristin Mangin
60. Memory Bear by Deborah Foster
CONGRATULATIONS TO ALL! Here is the link to the official contest post in case you want to check out the other winners and honorable mentions and ALL of the stories: https://viviankirkfield.com/2023/03/03/official-50preciouswords-2023-international-writing-contest-is-open/
HERE IS THE LIST OF PRIZES – Editors and Agents are mostly in the first group, seats in picture book writing classes in the second group, and author critiques and Zoom Ask-Me-Anything sessions in the third. Just because something is Prize 1 or 2 doesn't mean it's the best prize…if you are one of the 60 prize winners, the best prize is the prize that is best for you.
A FEW IMPORTANT CAVEATS ABOUT THE PRIZES:
1. If you already have an agent you love, please don't ask for an agent critique.
2. If you are a traditionally published author with several book deals under your belt, please leave the editor critiques for writers who aren't published yet.
3. I am happy to chat with anyone who would like guidance in choosing their prize.
4. First place winner will choose first from all the prizes. Second place winner goes next and can choose from the remaining prizes. And so on.  There are critiques and above the slush-pile submissions with EDITORS and AGENTS and critiques and Zoom coaching sessions from PUBLISHED AUTHORS, seats in WRITING CLASSES, SIGNED PICTURE BOOKS, the Paula Cohen Martin Big Dreams Mentorship with me, a 2-Night Personal Retreat at Highlights Foundation in Pennsylvania…and more.
5. The book prizes are limited to USA addresses, please.
Prize 1: A 2-night personal retreat at the Highlights Foundation. It includes two nights lodging plus meals (based on availability).
The Highlights Foundation offers personal retreat opportunities for our community at our campus in northeastern Pennsylvania, The Barn at Boyds Mills.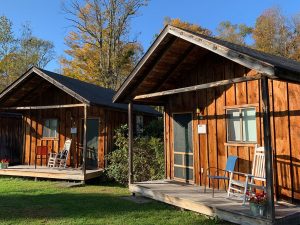 On your personal retreat, time is yours to focus on your work, be in nature, and spend as you please. No structure. No schedule (unless you make one). You can come as an individual, or in groups (friends, critique groups, writing partners, interest groups, and more).
PRIZE 2: Five (5) winners for above the slush pile submissions to The Little Press, an independent children's book publisher, publishing picture books through YA. The Little Press is typically by invitation only, so this is a great opportunity to present your work to this fast growing company.
Michele McAvoy is a multi-award-winning author, attorney, educator, and publisher from New Jersey. Her publishing company, The Little Press, publishes picture books through YA. She is also the host of the popular kidlit podcast, My Messy Muse, and the creator of #GirlPowerHour, an annual event celebrating strong women and diversity in children's literature. Michele's titles include Buckingham Gets A New Shell, (Pigman Books), multi-award winning Cookie & Milk (Cardinal Rule Press), The Gorilla Picked Me! (The Little Press), and the award-winning My Superhero Grandpa (The Little Press.) You can find Michele on social media @michele_mcavoy (Twitter) and @michelemcavoy (Instagram.)www.MicheleMcAvoy.comwww.littlepresspublishing.com
PRIZE 3: A Picture Book Critique, Fiction or Nonfiction from Charlesbridge editor KAREN BOSS.
Karen Boss is a senior editor at Charlesbridge where she works on fiction and nonfiction books, from board to YA. She holds an MA in Children's Literature from Simmons College and has been a mentor for their Writing for Children MFA program. Karen also has an MA in higher education administration and worked at colleges and in the nonprofit sector for 15 years. In her free time, Karen often plans "Auntie Karen adventures" for her four nieces.
PRIZE 4: THREE (3) Winners can choose a Picture Book Critique with Little Bee Books editor, ALEXA CARTER
Alexa Carter is an Editorial Assistant at Little Bee Books, helping publish books for their Yellow Jacket, Little Bee, and BuzzPop imprints. She has a passion for children's books, specifically graphic novels. On her days off, Alexa enjoys writing, painting, and reading. She currently lives in New Jersey with her dog, Hugo. Little Bee Books website
PRIZE 5: A Picture Book Critique from Essie White, founder of Storm Literary Agency
There isn't enough room on this page to detail how amazing my beloved agent, Essie White is. This is an unbelievable opportunity to get your manuscript in front of a stellar agent who is currently closed to submission.
PRIZE 6: A PB Critique with the lovely Helen Wu, editor at YeeHoo Press.
Helen H. Wu is a children's book author, illustrator, translator and publisher. She is the author of Tofu Takes Time, illustrated by Julie Jarema (Beaming Books, 2022), and Long Goes To Dragon School, illustrated by Mae Besom (Yeehoo Press, 2023). Helen is the associate publisher of Yeehoo Press, an independent children's book publisher. Being fascinated by the differences and similarities between cultures, Helen loves to share stories that can empower children to understand the world and our connections. Born and raised in Hefei, China, Helen moved to the US in her 20s. Currently, she resides in San Diego, California, with her family and two kids. Learn more about Helen at helenhwu.com and follow her on Twitter at @HelenHWu and on Instagram at @HelenHWu.
Yeehoo Press is dedicated to publishing fun, enchanting, and socially responsible children's books for audiences around the world. Yeehoo Press has offices in Los Angeles and San Diego, California, and Shanghai in China. Yeehoo books are currently being published and sold in English and Simplified Chinese editions.
PRIZE 7: 20-minute Zoom Chat with James McGowan, agent at Bookends Literary
James McGowan began his career right where he is: at BookEnds. He joined the team as an intern in the summer of 2015, and as the joke goes, they couldn't get rid of him. He has worked in all departments at the agency and is now a literary agent representing a talented list of award-winning authors and illustrators. James' list focuses on illustrated projects for young readers (board books, picture books, chapter books, and middle grade) as well as adult nonfiction and mystery/suspense novels.In addition to being an agent, James is a children's author. His debut picture book Good Night, Oppy! launched from Astra BFYR in 2021. He is born, raised, and currently living in Staten Island, NY. He is a professional snacker, a huge fan of Jeopardy!, and fluent in sarcasm. To learn more about James, his wishlist, or upcoming client books please visit the BookEnds website or his personal website. To send a query, please use QueryManager. And to find a growing archive of thoughts no one asked for, follow James on Twitter and Instagram.
PRIZE 8: Picture Book Critique from Thalia Leaf, Associate Editor at Calkins Creek/Astra (Thalia is my editor for ONE GIRL'S VOICE: How Lucy Stone Changed the Law of the Land which launches in 2025)

Calkins Creek Books introduces children to the many people, places, and events that shaped our country's history. Our picture books, chapter books, and novels—nonfiction and historical fiction for ages seven and up—combine original and extensive research with creative, energetic writing. History is key at Calkins Creek—front and center. Our authors transport their readers back in time to recognizable places with living and breathing people.
PRIZE 9: A PB Manuscript Critique (600 words or less, fiction, rhyming or nonrhyming) from Kaitlyn Sanchez, Literary Agent at Bradford Agency
Kaitlyn Sanchez is a mom, wife, agent with Bradford Literary Agency, and middle school math teacher. She's also the proud co-creator and co-host of the Spring Fling Kidlit Contest and Kidlit Zombie Week as well as creator and co-host of the Kidlit Fall Writing Frenzy Contest. In her free time, she loves to play soccer, binge-watch TV shows, and, of course, read. Especially when she's all cozied up with her husband and daughter reading together.
Website: https://kaitlynleannsanchez.com/
Twitter: @KaitlynLeann17
Facebook: https://www.facebook.com/KaitlynLeann17
Please follow my clients on social media: https://kaitlynleannsanchez.com/literary-clients/
PRIZE 10: Critique of PB, CB, MG or YA (she'll let the winner know the details of what to send depending on the type of manuscript the winner wants to submit) from Heather Cashman – Associate Agent and Agent Mentor at Storm Literary
Surrounded by books from her earliest memories, Heather reads picture books, biographies and select nonfiction, poetry, and all genres of fiction. While she devours any book that tells a good story and introduces a new world, she especially loves the ones that make her want to be the heroine of her own life. She was a professional editor for Cornerstones Literary Consultancy, helped authors by working as Managing Director of Pitch Wars, and interned for three years at The Bent Agency. She's now an Associate Literary Agent and Agent Mentor with Storm Literary Agency. You can find her latest deal announcements on her website, but many more have yet to be announced.
Storm Literary Agency​ 520-850-5043 ​​heather.stormliteraryagency@gmail.com​
Way-Word Writer | Twitter | LinkedIn | Instagram | Facebook
PRIZE 11: A Picture Book Critique with Lisa Amstutz – Associate Agent with Storm Literary
Lisa Amstutz is the author of more than 150 books for children, including Mammal Mania, Plants Fight Back, and Amazing Amphibians. After 16 years as an author and freelance editor, she joined Storm Literary Agency as an associate literary agent in 2021. Find her online at https://linktr.ee/LJAmstutz.
PRIZE 12: A PB, CB, or MG Critique OR a YA Publishing Package Opportunity with author/editor DONNA L. MARTIN, founder of Story Catcher Publishing
Author and editor Donna L. Martin is offering something very special…a choice of a PB, CB, MG Critique OR a YA Publishing Package. Donna says:
The YA publishing package allows the winner to submit their manuscript to SCPublishing for possible publication if I feel we can do their story justice. Starting this fall, I'm going to
start taking submissions for publication. This package will include working with the winner to edit and get the manuscript ready for publication. It will also include the cover design, formatting, preparation of ebook and print production files, distribution through KDP (ebook) and IngramSpark (print) to ensure the book is available to over 80,000 online and/or brick & mortar stores around the world. It also includes my services helping the winner set up things like their website, blogging, social media accounts, and basic marketing like promos, giveaways, author events, sales sheets, submitting to legitimate book awards, etc.
You can check out this link to get more detailed information: https://storycatcherpublishing.com/2023/01/11/story-catcher-publishing-expansion-chapter-book-novel-submissions/
PRIZE 13a: A PB or CB or MG Critique with Brunella Castagiola, founder of The Military Editor Agency.
Brunella Costagliola is an award-winning children's book author, best-selling editor, and translator. Raised in Bacoli, a small coastal town west of Naples, Southern Italy, Brunella is passionate about sharing her home country's culture, traditions, and history through her stories. Founder and owner of The Military Editor®Agency, LLC, a ghostwriting and editing agency catering to military authors and military-related manuscripts, and recognized by Forbes NEXT1000, Brunella helps fellow writers tell their stories and achieve their publishing dreams. Author of A Stroke of Magic: The Dinosaur Woman, a chapter book series that celebrates diversity and marginalized historical figures, Brunella is a proud Mamma of her two Italian American children, who are an endless source of inspiration for her stories, and devoted Air Force wife to her now-retired husband. Brunella lives in Florida with her family and their three dogs.
PRIZE 13b: A Picture Book Critique with author and editor Patricia Stockland, founder of Kind World Publishing
Founder and CEO Patricia Stockland is a seasoned executive in children's publishing. Prior to starting Kind World Publishing, she led change and growth initiatives as publisher for Capstone, VP and editor in chief for Lerner Publishing Group, and editorial director for Red Line Editorial, among other roles. She's authored more than 80 books and edited and concepted numerous others. Her expertise spans creative work and continual improvement across operations. She has a secret love of metadata and a not-so-secret love of baked goods, which she shares with her family in Minnesota. Connect with her on Twitter (@pstockland) and LinkedIn and follow Kind World on Instagram @kindworldpublishing.
PRIZE 14: Seat in Making Picture Book Writing Magic course from the founder of Perfect Picture Book Friday, New York Times Best-selling author Susanna Leonard Hill. https://susannahill.com/for-writers/making-picture-book-magic/
What can I say about Susanna? Her class was the first picture book writing course I took – and it provided an amazing foundation for me. She is a mentor to all, providing challenges and contests to keep us motivated and inspired!
PRIZE 15: A seat in the self-paced Lyrical Language Lab course from RENEE LA TULIPPE
I took Renee's Lyrical Language Lab class in 2014…it helped me with every word that goes into my picture book manuscripts, whether they are rhyming or prose. And her website offers tons of videos and resources – she's a shining light for this kid lit community!
renee@reneelatulippe.com
PRIZE16: Seat in Master Class in Picture Book Writing from author Karla Valenti
Karla was born and grew up in Mexico City. Since then, she has had the great privilege and opportunity to live in a number of places: the U.S., Japan, France, and most recently Germany. She currently lives in the Chicagoland area where she keeps herself busy with lots of words and big ideas (both in her job as a lawyer and author).
Her writerly self focuses on picture books and middle grade novels. She also offers a Master Course on Picture Book Writing and Editing and Picture Book critique services.
She is rep'ed by the inimitable Ammi-Joan Paquette at Erin Murphy Literary Agency.
Find her on Facebook or Twitter
PRIZE 17: A 30-minute phone or video call to ask anything about publishing or editing with Independent YA & Children's Book Editor Julie Scheina
Julie Scheina is a former senior editor at Little, Brown Books for Young Readers with over fifteen years of experience editing acclaimed and bestselling books for children and young adults. Julia has edited more than 200 titles across a variety of genres, from picture books and poetry collections to middle grade and young adult novels. Please visit www.juliescheina.com to learn more about Julie's work. Julie also recently launched a free resource for writers, www.youreditorfriend.com, a series of weekly letters filled with writing guidance, revision advice, and encouragement.
PRIZE 18: Promotional opportunity – Mel Rosenberg, host of the Children's Literature Channel of the New Books Network and co-creator of OurBoox is offering a one-on-one consultation on either 'techniques for inventing ideas for picture books' or 'how to create and edit dummy books in minutes', or a video interview which may subsequently appear as an NBN podcast.
Mel Rosenberg is a scientist-inventor-musician turned children's book writer. He is founder and host of the Children's Literature Channel of the New Books Network and co-founder of Ourboox, a free platform for creating and sharing picture books and dummies. His new picture book, Emily Saw a Door is due out this year in Hebrew (Tal May Publishers). Mel is offering a one-on-one consultation on either 'techniques for inventing ideas for picture books' or 'how to create and edit dummy books in minutes', or hosting a video interview which may subsequently appear as an NBN podcast.
Children's Literature Channel
New Books Network.
www.ourboox.com
www.itsyboox.com
PRIZE 19: A 15-minute Digital Presence Feedback Session from Sarah Maynard to do some first look feedback on your website or social media profile.
Sarah Maynard is a passionate storyteller and lifelong learner. She is a children's book writer and illustrator, a digital marketing strategist at the Start Effect, and postcard artist at Cardifully. As she prepares for a big birthday, she is sharing 40 postcards in 40 days on Instagram at @cardifully. She is excited to connect online and off with others through this project!
Sarah is the ARA of SCBWI Pennsylvania: West, and the former President of the Pittsburgh Chapter of IAW. After living in New York, Vermont, Virginia, Texas and Maryland, Sarah now lives in Pittsburgh, PA with her husband, their four kids, two dogs, and books in every room. You can connect with Sarah about all things digital presence @thestarteffect on Facebook, Instagram, or Twitter. www.SarahDMaynard.com
PRIZE 20: A PB Critique, plus a signed copy of PEDRO & DANIEL author/illustrator Federico Erebia's debut YA novel that launches June 6, 2023.
Federico Erebia is an author-illustrator, artist and woodworker. His works have been featured in various magazines [including Boston Spirit Magazine, Boston Globe Magazine], newspapers [including The Boston Globe, Boston Home], television [Greater Boston] and radio [NPR-Boston]. The Pepito The Squirrel books have received critical recommendations from Kirkus, Booklife, and other editorial reviewers. His debut YA novel is schedule for publication on June 6, 2023 by Levine Querido.
Website: https://FJEbooks.com
Amazon Author Page: https://www.amazon.com/kindle-dbs/entity/author/B08NLCYPM6https://twitter.com/FedericoErebia
PRIZE 21: PB Critique from award-winning author Lindsay Leslie.
A diary keeper, a journalism major, a public relations executive, now a children's author—Lindsay Leslie has always operated in a world of written words. She likes to bring her unique outlook on life, quirky humor, and play with words to the page in picture books. Lindsay is the award-winning author of THIS BOOK IS SPINELESS, NOVA THE STAR EATER, DUSK EXPLORERS (an SCBWI Crystal Kite Award winner, Bank Street Best Book of 2021 with Outstanding Merit, and Amazon Editors' Pick), and SO YOU WANT TO BUILD A LIBRARY. She lives in Austin, Texas, with her husband, two kiddos, two fur-beasts, and a guinea pig.
PRIZE 22: A Picture Book Critique (fiction/nonrhyming) from author Laura Roettiger
Laura Roettiger is the author of ALIANA REACHES FOR THE MOON and has enjoyed working with children ever since she was no longer considered a child herself. She was a reading specialist and elementary teacher in Chicago, IL before moving to the Rocky Mountains of Colorado where she worked in Environmental Education, as a mentor for new teachers at a STEM school, and as a tutor in the adult literacy program Boulder Reads. She is a judge for Rate Your Story. Her superpower is encouraging curiosity in children and her students, letting them know she believes in them.
She can be found on Twitter and Instagram @ljrwritenow
Website LauraRoettigerBooks.com which includes a blog with author interviews, giveaways, and photography.
PRIZE 23: Picture Book Critique from author Maria Marshall (Maria is one of my long time critique partners – her thoughtful feedback has helped me take my manuscripts to the next level)
Maria is a children's author, blogger, and poet passionate about making nature and reading fun for children. She's a Cybils Awards judge ( http://www.cybils.com/) and a contributing blogger for STEM Tuesday – From the Mixed-up Files of MG Authors ( https://fromthemixedupfiles.com/stem-tuesday/). She interviews authors & illustrators and reviews books on -The Picture Book Buzz ( www.mariacmarshall.com/blog). Her poems are published in The Best Of Today's Little Ditty 2017-2018, 2016, & 2014-2015 anthologies. When not writing, critiquing, or reading, she bird watches, travels the world, bakes, and hikes.
PRIZE 24: ASK-ME-ANYTHING AUTHOR Zoom chat and a signed picture book from author Ellen Leventhal. (Ellen is another of my long-time critique buddies – I love her feedback!)
Ellen Leventhal is an educator and writer in Houston, TX. Her writing usually contains universal themes to which children can relate–even if the thoughts occasionally come from talking cows or lambs. She can't remember a time when she wasn't writing in some capacity. Ellen is the co-author of Don't Eat the Bluebonnets and the author of Lola Can't Leap. Her picture book based on the many flood disasters she and her family endured, Flood of Kindness, has helped many children cope with loss. And her newest book, Debbie's Song: The Debbie Friedman Story, illustrated by Natalia Grebtsova, launches from Kar Ben on April 4th! She has been published in magazines and newspapers as well as in short story and poetry anthologies. Ellen loves school visits! When visiting schools, she coordinates with and supports literacy programs as well as diversity and anti-bullying programs. Ellen's best days are when she can interact directly with the students and spread her love of literacy and kindness. To find out more about Ellen's books and writing projects, please go to www.Ellenleventhal.com
PRIZE 25: Picture Book Critique from award-winning author Tina Cho (Tina is one of my long-time critique partners – her insights are spot on!)
Tina Cho is the author of four picture books– Rice from Heaven: The Secret Mission to Feed North Koreans (Little Bee Books 2018), Korean Celebrations (Tuttle 2019), My Breakfast with Jesus: Worshipping God around the World (Harvest House 2020), and The Ocean Calls: A Haenyeo Mermaid Story (Kokila/Penguin Random House Aug. 2020). Her lyrical middle grade graphic novel, The Other Side of Tomorrow, debuts from Harper Alley in 2023. After living in South Korea for ten years, Tina, her husband, and two teenagers reside in Iowa where Tina also teaches kindergarten.
Twitter: @TinaMCho
IG: @TinaMCho
website: http://www.tinamcho.com
PRIZE 26: A First Chapter Critique of a MG novel (not to exceed 8 pages) and a Signed Copy of Daddy, Can You See the Moon? from author Gayle Krause
Named the 2022 MG first place winner of the Kid's Choice KIDLIT Writing Contest, I'm a PAL SCBWI member and currently write PB, MG and YA novels. My YA novel, Ratgirl:Song of the Viper, a retelling of The Pied Piper in a globally-warmed future was nominated for the Boston Globe /Horn Book and The International Reading Association Award. My picture book Rock Star Santa was performed as a play in Australia and presented at Storytime in Montserrat, British West Indies with a real British Rock Star. My picture book Daddy, Can You See the Moon? shares royalties with Our Military Child, an organization that helps veteran's children deal with their parent's war injuries/deployment. And my new picture book, Zadie and the Witch's Tea will be available for pre-order August 31, 2023.
Website – www.gayleckrause.com
Blog – https://thestorytellersscroll.blogspot.com
Facebook – https://www.facebook.com/gayle.c.krause
Twitter – @GeeCeeK
PRIZE 29: 30 Minute Ask-Me-Anything Zoom from author Rosie J. Pova
Rosie J. Pova is a multi-published, award-winning children's author and kid lit Writing Coach. Her picture book, Sunday Rain, was featured in The New York Times and recommended by Parents magazine. Her newest picture book, The School of Failure: A Story About Success was released in both China and the USA.
Rosie loves to visit schools and her interactive workshops empower students to unleash their creativity and grow in confidence through reading, writing, and creating.
She has been featured on TV, radio, podcasts, and print media, and also speaks on women's and moms topics.
Join Rosie's Facebook group community for supporting unpublished writers, The Unstoppable Writer, or find out more about her work by visiting her website: RosieJPova.com
Website Facebook Twitter LinkedIn Instagram
PRIZE 30: A 30-minute Ask-Me-Anything Zoom chat with award-winning author Carrie Finison (Carrie is one of my long-time critique buddies…her insights are amazing!)
Carrie Finison writes picture books with humor and heart, including Dozens of Doughnuts (2020), Don't Hug Doug (2021), and Lulu & Zoey: A Sister Story, and Hurry, Little Tortoise, Time for School! (2022). She lives in the Boston area with her family. For updates and giveaways, subscribe to her newsletter, check out her website, or follow on Twitter or Instagram.
PRIZE 31: A 30-minute Ask-Me-Anything Zoom chat from award-winning author Hannah Holt. (Hannah is also one of my long-time critique partners – her feedback helps me make my manuscripts sing).
Hannah Holt is a children's author with an engineering degree. Her picture books weave together her love of literature and lifelong learning. They include, The Diamond and the Boy (HarperCollins), A Father's Love (Penguin), and A History of Underwear with Professor Chicken (Macmillan). She lives in Oregon with her husband, four children, and a very patient cat.
Find out more about Hannah and her books here.
PRIZE 32: A 30-minute Ask-Me-Anything Zoom Chat and a signed copy of Forever Home plus adorable kitten swag from author Cathy Stenquist.
Cathy Stenquist won second place in the 2020 Boston Author's Club Picture Book Discovery Award for her MS "I Wish I Were" and had the chance to work with Peter H. Reynolds, who called her a "Magical wordsmith." Her debut picture book "Forever Home," a story about two orphaned kittens searching for a place to be loved was recently published. She was delighted to work with her talented daughter @ericaleighart who illustrated it. Cathy is a longtime member of SCBWI, The Writer's Loft in Hudson, Mass. and Julie Hedlund's 12×12 Challenge. You can find her at: www.cathystenquist.com and on Instagram, Facebook and Twitter: @cathystenquist.
PRIZE 33: A Picture Book or Board Book Critique from award-winning author (and the person who won 1st Place in the very 1st #50PreciousWords Contest, Julie Abery
Throughout the many years of teaching English to her classes in international schools, picture books have been Julie Abery's friends and allies bringing rhyme, rhythm, and repetition to the ears of her young students. She also teaches in French, where she shares her joy of picture books, storytelling and song with her local community. It is the magic that picture books create for children that inspires her writing. To connect with Julie:
Twitter: @juliedawnabery • Facebook: • Website: littleredstoryshed.wordpress.com
PRIZE 34: A Picture Book Critique or a signed copy of one of her books from author Jenna Waldman
Jenna Waldman is the author of the picture books, PURR-IM TIME! (Apples & Honey Press, 2023), LARRY'S LATKES and SHARKBOT SHALOM (Apples & Honey Press, 2021). Jenna is originally from Rhode Island, but now lives in the SF Bay Area. She shares her home with her husband, their two boys, and three felines. Jenna is represented by Joyce Sweeney of The Seymour Agency.
PRIZE 35: Author Zoom Chat and a signed book from author Cindy Williams Schrauben
Cindy writes books for kids ranging from truly serious to seriously silly. As a former teacher, administrator, and children's museum developer, empowering kids has always been her thing. That's why she was thrilled to accept a position as a speaker for Cardinal Rule Press' new Bucket Filler series of books.
To learn more about Cindy and to connect with her: https://cindyschrauben.com/
PRIZE 36: An Ask-Me-Anything Zoom Chat with author Marzieh Abbas
Marzieh Abbas is a baker turned award-winning author. She loves adding magic to her creations— whether a seven-layer rainbow cake or the books she writes for children all over the world. She enjoys learning new skills, jumping rope, sipping chai, eating samosas, and observing nature. She is the author of several upcoming children's books, a member of the Society of Children's Book Writers and Illustrators, and a graduate of the Children's Book Academy and Lyrical Language Lab. She lives in Pakistan. You can find out more about her on www.marziehabbas.com and follow her on social media–
IG: https://www.instagram.com/marziehabbas_author/
Twitter: https://twitter.com/MarziehAbbas
FB: https://www.facebook.com/marziehabbas
PRIZE 37: 30 Minute Ask-Me-Anything Zoom chat and a copy of WE LOVE FISHING from author ARIEL BERNSTEIN
Ariel Bernstein is the author of such picture books as WE LOVE FISHING!, which received a starred review from Publishers Weekly, and the upcoming YOU GO FIRST, a Junior Library Guild Selection, both illustrated by Marc Rosenthal. She also wrote the WARREN & DRAGON chapter book series, illustrated by Mike Malbrough. Ariel lives in New Jersey with her family. Find out more at www.arielbernsteinbooks.com
PRIZE 38: A Signed Copy of DEEP DEEP DOWN Plus a Picture Book Critique (under 1000 words, no rhyming) OR a 30-minute Ask-Me-Anything Zoom chat from author Lydia Lukidis
Lydia Lukidis is the author of 50+ trade and educational books for children. Her passion for reading and writing began at a very young age, when she was a voracious reader and composed poem after poem in her journals. She volunteers as a judge on Rate your Story, co-hosts the annual Fall Writing Frenzy competition, and is an active member of SCBWI, CANSCAIP, 12 x 12, and The Authors Guild. Another passion of hers is fostering a love for children's literacy through the writing workshops she regularly offers in elementary schools across Quebec with the Culture in the Schools program. This program is organized by the Ministre de Culture et Communications Québec and the workshops are subsidized by the Quebec Government.
PRIZE 39: An Ask-Me-Anything Zoom chat and a signed copy of one of her books from author/illustrator Ellen Tarlow
Ellen Tarlow writes stories for young children, including the picture books Looking for Smile and Becoming Blue. She has been a teacher and for many years worked as an editor of early childhood classroom materials. In that job, she got to create hundreds of stories for young children. Now, she is excited to work on stories of her own. Ellen lives in the Hudson Valley with her husband, David, a painter.
PRIZE 40: Picture Book Critique or Ask-Me-Anything Zoom Chat with author Tina Shepardson
An award-winning teacher for 33 years, Tina was privileged to share her love of books with many students. She is the author of Walkout, a picture book, with Clear Fork Publishing (2020). Forthcoming is Canines Unleashed, a chapter book with CFP (2024), and The Sorry Seeds, a picture book, with Gnome Road Publishing (2024). She is an active member of 12×12 and a Rate Your Story judge. When Tina, a winter enthusiast, isn't writing, she enjoys Upstate New York and the Catskills with her husband, daughter, and two Akitas, one snowstorm at a time. Learn more about Tina at www.tinashepardson.com.
PRIZE 41: A Picture Book Critique, Fiction or Nonfiction, Rhyme or Prose from author Jocelyn Rish
Jocelyn Rish is a writer and filmmaker who loves researching weird and wonderful animals and sharing what she learns. Her debut was BATTLE OF THE BUTTS, about ten animals that do weird things with their butts. Her latest book is BATTLE OF THE BRAINS, a Junior Library Guild Gold Standard Selection about ten animals with mind-blowing brain abilities. When she's not writing, she tutors kids to help them discover the magic of reading. Jocelyn has won numerous awards for her short stories, screenplays, films, and novels and lives in South Carolina with her adorable dog. Learn more at: jocelynrish.com
PRIZE 42: A Picture Book Critique (non-rhyming) from author Mary Boone
Mary Boone has ridden an elephant, jumped out of an airplane, hung out backstage with a boy band, and baked dozens of cricket cookies – all in the interest of research for her books and magazine articles. She's written more than 65 nonfiction books for young readers, ranging from inventor biographies to how-to craft guides. Her most recent book is BUGS FOR BREAKFAST: How Eating Insects Could Help Save the World (Chicago Review Press, 2021). She has two picture books slated for publication in 2024.
Web www.boonewrites.com
Instagram https://www.instagram.com/boonewrites/?hl=en
Twitter https://twitter.com/boonewrites
Facebook https://www.facebook.com/marybooneauthor
PRIZE 43: A Zoom Chat and a copy of WHEN WATER M AKES MUD from author Janie Reinart
Janie is a word gatherer. She can sweet-talk a phrase here and surprise a pun there—finding the words to hold a feeling. She revels in playing with words for the sheer joy of writing, cultivating the writer/reader connection—heart to heart. A former Poetry Day Liaison for OCTELA (Ohio Teacher of English Language Arts), a Teacher Consultant with the National Writing Project (NWP), and member of the NWP Writers Council, Janie shares hope filled poems on her website using her own photos at janiereinart.com.
Twitter:https://twitter.com/smile73777
IG:https://www.instagram.com/janiereinart/
PRIZE 44: A Picture Book Critique from author Jessica Stremer
Jessica Stremer is a mom, military spouse, and author of two forthcoming nonfiction picture books – GREAT CARRIER REEF (Holiday House, 2023) and LIGHTS OUT (Paula Wiseman Books, 2024). Jessica obtained a B.S. in Biology, with an emphasis in Ecology, from the University of Wisconsin Oshkosh. She enjoys combining her love of science and writing to create books that inspire kids to explore the world around them and beyond. Jessica received honorable mention for the SCBWI 2021 Ann Whitford Paul award, and took first place for her nonfiction entry in the 2021 Rate Your Story writing competition. When not writing, Jessica loves spending time with her family traveling, hiking, and camping. Jessica currently resides in Okinawa, Japan.
PRIZE 45: A Picture Book Critique or an Ask-Me-Anything Zoom chat from author Jocelyn Watkinson
Jocelyn Watkinson is the author of THE THREE CANADIAN PIGS: A HOCKEY STORY (Sleeping Bear Press, 2022) and co-author of TRAVEL GUIDE FOR MONSTERS PART DEUX: A CANADIAN ADVENTURE (Sleeping Bear Press, Spring 2023). When Jocelyn isn't writing in rhyme, she's playing sports, crafting or sipping on a used to be hot cup of tea. Through her writing, Jocelyn hopes to bring a little humour into the lives of kiddos of all ages, parents and grandparents alike.
Website: www.jocelynwatkinson.com
Facebook: www.facebook.com/jocelynwritesinrhyme

PRIZE 46: A Picture Book or Poetry Book Critique Plus a Picture Book from author Lee Wardlaw
Lee Wardlaw claims that her first spoken word was 'kitty.' Since then, she's shared her life with 30 cats (not all at the same time!), and published 30 books for children and young adults, including Won Ton – A Cat Tale Told in Haiku, an NCTE and ALSC Notable poetry book, and recipient of both the Lee Bennett Hopkins Award for Children's Poetry and the CLCSC Myra Cohn Livingston Poetry Award.

Lee's books have sold more than a million copies world-wide. In 2019, the CLCSC honored Lee with the Dorothy C. McKenzie Award for Distiguished Service to the Field of Children's Literature for her work collecting 6,000 autographed children's books to help rebuild the school libraries destroyed by the deadly inferno in Paradise, CA.
A popular speaker at schools since 1986, Lee continues to do both on-site and online workshops and presentations for students, teachers, parents, librarians, and writers.
Website: http://www.leewardlaw.com
FB Author Page: https://www.facebook.com/profile.php?id=100048791483397
FB Personal Page: https://www.facebook.com/leewardlaw/
Instagram: https://www.instagram.com/leewardlaw55/
Pinterest: https://www.pinterest.com/leewardlaw/
PRIZE 47: A Nonfiction Picture Book Critique and her new board books from author Jilanne Hoffman
Jilanne Hoffmann is the author of A River of Dust: The Life-Giving Link Between North Africa and the Amazon, a Junior Library Guild Gold Selection (Chronicle Books, July 2023). She's also the author of two new board books for young explorers, Happy Camper and The Honey Bear Hive. Jilanne is a member of 12×12, SCBWI, and the Writing Barn's Courage to Create community, and a member of the @StoryJammer, @PBSpree, and @SteamTeam marketing groups. She reviews children's books from her home office in San Francisco, where she lives with her husband, son, and Wrigley-the-rescue-dog. Find links to Jilanne's books and more info here: https://linktr.ee/JilanneHoffmann Follow her on Twitter: @Jill_SF and Instagram: @jilanne2694.
PRIZE 48: An Ask-Me-Anything Zoom plus a copy of one of her books from author Ana Siqueria
Ana thinks she's still a child at heart, Her grandson says she's super silly. Her family thinks she's goofy. So, what can she do? All the adventures in her head and heart need to come out on paper. And, children are the best. Also, being a member of a Brazilian-Cuban-American family, she makes sure all her stories have latinx children. As a co-founder of @Latinxpitch, she believe all children need to see themselves in stories.
Bonus: Educators, Librarians, and parents, check some activities, including her teacher's guide activities for her two first books. She will be completing the Abuela one soon, but most ideas can be used for Abuela too. Check them HERE.
PRIZE 49: A Picture Book Critique from author Chloe Ward

Chloe Ito Ward is a Japanese American author. A former curriculum director, she has a Master of Education in Curriculum and Instruction. Chloe has spent the last decade teaching kindergarten, where she discovered her passion for picture books. She has some *vague publishing news* in the works and loves helping authors elevate their writing. Chloe enjoys critiquing lyrical and humorous picture books.
To find out more and connect with Chloe:
Twitter: @ChloeItoWard
Website: www.ChloeItoWard.com
Instagram: ChloeItoWard
PRIZE 50: An Ask-Me-Anything Zoom Chat plus a signed novel in verse from Darlene Beck Jacobson
Darlene Beck Jacobson is a former teacher and speech therapist who has loved writing since she was a girl. She is the author of the middle grade historical novel WHEELS OF CHANGE (Creston 2014) which is a 2015 Notable Social-Studies Trade Book from the Children's Book Council (CBC), A 2015 Mighty Girl Pick, and The Grateful American Book Prize Honorable mention for 2015. Her middle grade novel-in-verse WISHES, DARES, AND HOW TO STAND UP TO A BULLY (Creston 2020) is a Notable Verse Novel for 2021 from the CBC.
Darlene lives and writes her stories in New Jersey with her family and a house full of dust bunnies. When she's not writing , she enjoys baking and eating pies, dancing to the oldies in the supermarket, and discovering new things. She's caught many fish, but never asked one to grant her a wish. She's a firm believer in wishes coming true, so she tries to be careful what she wishes for.
Her blog features recipes, activities, crafts, articles on nature, book reviews, and interviews with children's book authors and illustrators.
www.darlenebeckjacobson.com
Twitter: @DBeckJacobson
PRIZE 51: A Rhyming Picture Book Critique or a Bundle of Signed Books from author Erin Dealey
Erin Dealey's original career goal was Olympic Gold Medal tetherball player. When that didn't pan out, she became a teacher, theater director, actor, mom, screenwriter, and author of over a dozen children's books (so far), including DEAR EARTH…From Your Friends in Room 5 (Harper Collins/ Illus. Luisa Uribe), and the upcoming HALF BIRTHDAY BOOK (Genius Cat / Illus. Germán Blanco) & CHRISTMAS AHOY! (Sleeping Bear/ Illus. Kayla Stark). She lives in northern California with her husband, and welcomes any opportunity to visit schools around the world. You can find her online at erindealey.com and on social media as @ErinDealey. (She will follow you back!)
PRIZE 52: A Picture Book Critique or an Ask-Me-Anything Zoom Chat from author Katey Howes
Katey Howes is an award-winning picture book author. She's passionate about raising kids who love to read, and about helping kids recognize that they are makers, inventors, and creators! A former physical therapist, Katey is fascinated by physics and biology, reads everything from classic children's lit to modern neuroscience, and has strong opinions about commas. wh
When not writing for children, Katey contributes to websites such as Nerdy BookClub, KidLit411, STEAM-powered Family, and Imagination Soup. She has presented at NCTE and several nErDcamps and taught picture book writing and revision at the SCBWI NJ Fall Craft Weekend.
You can hear Katey interviewed on podcasts such as Reading With Your Kids, Lu and Bean Read, and All the Wonders.
PRIZE 53: The Paula Cohen Martin Big Dreams Mentorship – for an older (over 50) un-agented and unpublished writer who has been plugging away for 5+ years and would like to work with me to polish a manuscript, pitch and cover/query letter. The mentorship includes written feedback on at least one manuscript and Zoom chats.
I created this mentorship last year after author/illustrator Paula Cohen Martin passed away right before BIG DREAMS, SMALL FISH, her debut book as an author/illustrator, launched. Paula epitomized this kid lit community – she was passionate about sharing her stories and her talent with children – she was devoted to polishing her craft and helping others with theirs. This mentorship honors her work ethic and celebrates her beautiful life.
Prize 54: A copy of Something Wild with a personal inscription AND original sketch by author/illustrator Molly Ruttan.

Molly Ruttan is an author/illustrator of children's books. She grew up making art and music in Hastings-on-Hudson, New York and earned a BFA from the Cooper Union School of Art. Molly now lives in the diverse and historic neighborhood of Echo Park in Los Angeles, where her family has recently grown with the joyful addition of a granddaughter. She played violin as a child, and now plays drums, sings in a community choir and has just started the viola. She loves exploring all kinds of fine art and illustration mediums, including making her own animated book trailers. Her life is full of art, music, family, friends and all kinds of pets and urban animals.
Molly's titles include her author/illustrator debut, The Stray, (Nancy Paulsen Books); I Am A Thief! by Abigail Rayner, (North South Books); and Violet and the Crumbs: A Gluten-Free Adventure by Abigail Rayner (North South Books). Something Wild is Molly's second author/illustrated book and has received a starred Kirkus review. She has two additional books forthcoming.
WOW! What do you think about these amazing prizes? I'm overwhelmed by the generosity of this kid-lit community. Thank you to all the prize donors. Please remember that the best gift you can give an author or illustrator is to buy their books, review their books, tell friends about their books, and ask your local library to purchase the books for their collection. And for those math whizzes who may be questioning whether we have 60 prizes since the prize numbers only go up to 54, one of the editors is offering 3 critiques and another editor is offering 5 submission opportunities…and there is a 27a and a 27b…so we do have 60 prizes.
Dear friends, thank you for your participation. Whether you wrote a story or encouraged others with your comments, or donated a book for the Literacy Initiative, or shared about #50PreciousWords on social media, I am so grateful for you. If anyone has questions or concerns, please email me: viviankirkfield@gmail.com.